Sjældne plader
af Andreas 25. juli 2016
Det er en lang video, men den er proppet med gode titler, hvis du er til ældre Rock. Fure Kaaben, Green Grass, Heron etc..
Først nogle meget sjældne titler, så lidt mindre sjældne, men stadig interessante titler, og til sidst en bunke med gode titler til billige penge pga standen.
Tegneserier
af Andreas 22. juli 2016
Der ligger nye tegneserier parat til weekenden :-)
Biblioteksplader
af Andreas 21. juli 2016
Hvis du kan leve med, at der står "KASSERET" et sted på coveret, kan du få nogle rigtig fine titler, der til trods for at det er biblioteksplader, generelt er i rigtig fin stand.
Soul 7"
af Andreas 8. juli 2016
Det kan være svært at læse titlerne, så du må hellere komme og besøge os i butikken ;-)
Rock mm
af Andreas 5. juli 2016
Udsalg på film
af Michelle 29. juni 2016
MINT holder VILDT UDSALG på FILM!
Hundredevis af DVD'er er blevet sat ned til HALV PRIS!
Se efter film med vores nye '-50%'-mærker på.
Mængderabatterne gælder stadigvæk, så hvis du f.eks. har fundet 4 film, der kostede 30kr. stk./4 for 100kr., der alle har de nye rabat-mærker på, får du de 4 film til 50,- kr.!
Kom ind og gør et sommerkup!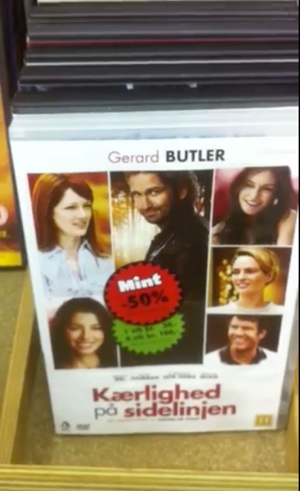 Elvis på LP
af Andreas 27. juni 2016
Der kommer stadig ting ud fra den +4.000 store Elvis samling. I dag ca 150 LP'er...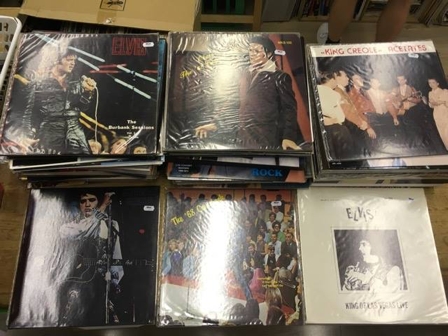 Dans Jazz på vinyl
af Andreas 27. juni 2016
Elektronisk på vinyl
af Andreas 17. juni 2016
En bunke Elektroniske albums, og en endnu større bunke Elektroniske 12"'er.
Jeg har bladret LP'erne igennem for dig, men 12"'erne må du altså selv komme og kigge igennem... :-)
Indie / Alternative på LP
af Andreas 13. juni 2016
"Electronic, Rock, Folk, World, & Country, Acoustic, Experimental, Drone, Psychedelic Rock", er Discogs genrebetegnelse af bare én enkelt af de LP'er vi lige har sat ud.
Jeg tror vi stiller den under Indie / Alternative og håber nogen finder den…
Børneplader
af Andreas 6. juni 2016
Nye børneplader sat ud i dag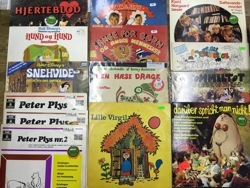 Polsk musik-brætspil...
af Andreas 6. juni 2016
På billedet er et brætspil om Polsk musik (dog på engelsk). På æsken står der: "make the best festival, sell more tickets, be promoter, manager, artist...".
Spillet gives væk til den første, der køber en polsk LP hos os....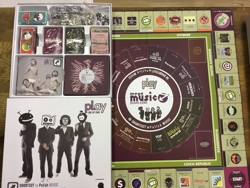 Hårde skiver
af Andreas 5. juni 2016
US presninger
af Andreas 30. maj 2016
Freddi har været en tur i USA for at købe en masse fine plader. Her er de første der er sat ud:
Soul og lidt Hip Hop 7"er
af Andreas 30. maj 2016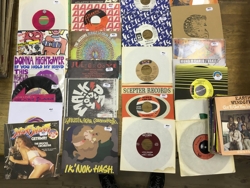 Hip Hop på vinyl
af Andreas 26. maj 2016
Gang Starr – Take It Personal / DWYCK
Slum Village – Fantastic Volume II
Schoolly D – Saturday Night!
Fred Nukes – Nerd-Ish
MF Doom – I Hear Voices
Black Moon – I Got Cha Opin
Black Moon – Unreleased Beats Part 2
Beastie Boys – Remote Control / Three MC's And One DJ
N*E*R*D – In Search Of...
Kool Keith – Erotic Man
Lord Eternal – B D B
East Of The Rock – Galaxy Rays EP
Omniscence – Amazin'
Khalazer – Album
m.fl.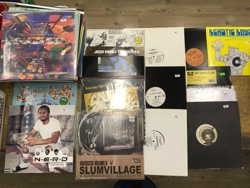 Tegneserie
af Andreas 22. maj 2016
Sjældne tegneserie hæfter. I god stand.
De står foreløbigt bag disken, så spørg efter dem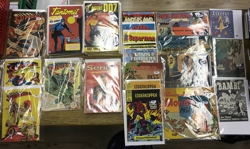 Dagens LP'er
af Andreas 20. maj 2016
Formiddags-Rock... ca 60 stk LPer priset. Hovedsageligt klassikere som ses på billedet. Værd at nævne de to danske pigtråds albums med Defenders (for en gangs skyld i pæn stand!!) og en Mccartney Bootleg-box - Yderligere en 10-12 Dylan LPer. Ligger i en bunke på disken.... måske ses vi - god dag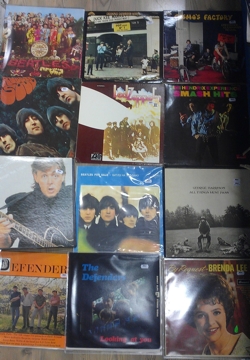 Musikbøger
af Andreas 20. maj 2016
Nye musikbøger sat på hylden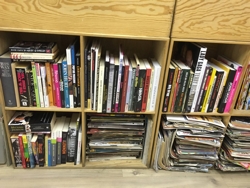 Små 100 Latin LP'er
af Andreas 19. maj 2016
Her er et par billeder af nogle af dem (og mine sko…)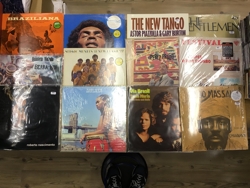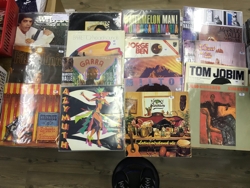 Dagens første prisede LP'er
af Andreas 18. maj 2016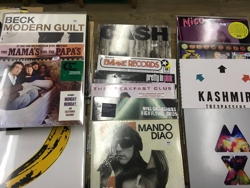 Dagens plader
af Andreas 16. maj 2015
Det er helligdag og der er MEGET stille på Gl Kongevej men ikke i Mint! Vi sætter bla. et par legender (i form af deres plader) ud i butikken. Til en start ligger de på disken.... god fridag derude!!!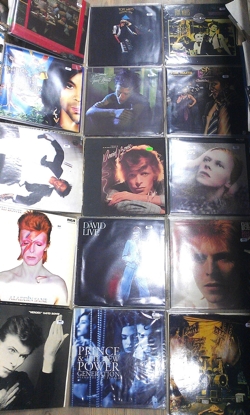 DVD og BluRay
af Andreas 14. maj 2016
Der bliver sat mange nye filmtitler ud i weekenden. Bl.a.:
The Human Centipede (uncut) (blu-ray)
Et Dukkehjem
Transformers The Movie (1986)
Øjne
Last Exit to Brooklyn (2-disc edition)
Room 237 (Kubrick-doku)
Before I Go To Sleep
Mechanical Love (Phie Ambo-doku)
Spellbound (doku)
The Europeans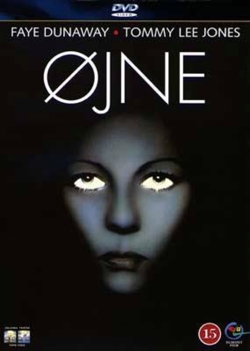 Dagens vinyl
af Hans 13. maj 2016
VI HAR RYKKET LIDT RUNDT OG OPDATERET VORES UDSTILLINGSVÆG. LIDT AF HVERT - DOG DOMINERET AF LIDT 90ER FEBER.... GOD DAG!!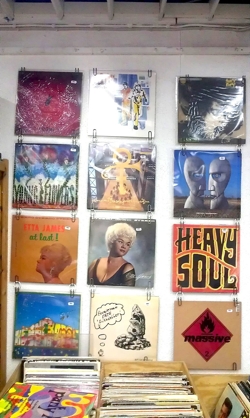 World Music på vinyl
af Andreas 8. maj 2016
Bl.a. denne fine sag:
Ephat Mujuru & The Spirit Of The People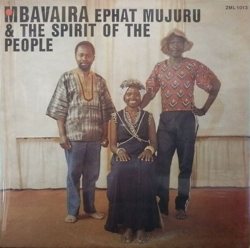 Folk på LP
af Andreas 2. maj 2016
Cy, Maia & Robert – On The Scene
Peter Seeger - Strangers and Cousins
Fairport Convention – Unhalfbricking
The Bothy Band – The Bothy Band
The Chieftains - 10
Finbar Furey, Eddie Furey – Irish Pipe Music: Hornpipes, Airs & Reels
Cy, Maia & Robert – Out Of Our Times
The Folk Singers Of Washington Square
Kathleen Collins Accompanied – Violin & Piano - Traditional Music Of Ireland
Björn Ståbi & Ole Hjorth – Folk Fiddling From Sweden (Traditional Fiddle Tunes From Dalarna)
Various – Skämtvisor Och Polsktrallar
m.fl.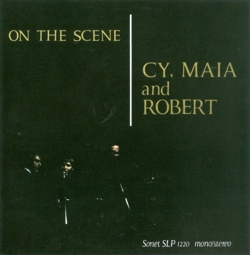 Dagens plader
af Andreas 1. maj 2016
Ca 150 stk.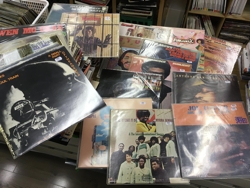 Soul på LP
af Andreas 25. april 2016
Gwen McCrae – Gwen McCrae
Renée Harris – I'm A Music-Machine
Anthony Hamilton – Soulife
Bad Bascomb – Black Grass Music
Blo – Step Three
Otis Clay – Trying To Live My Life Without You
Visitor 2035 – Visitor 2035
James Brown - Reality
Adele – 21
Janet Jackson – Janet.
Greg Perry – Smokin'
Joe Bourne – It All Comes Back
Howard McCrary - So Good
Aretha Franklin – Soul Sister
Solomon Burke – Electronic Magnetism
Dazzle – Layin' In The Shade
Turner Bros. – Act 1
m.fl.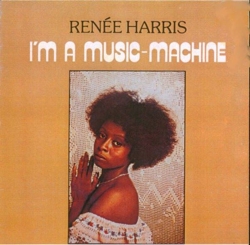 Rock / Pop på LP
af Andreas 25. april 2016
Traffic – Traffic
Neil Young - Rust Never Sleeps
Bob Dylan – The Freewheelin' Bob Dylan
Bob Dylan - At Budokan
Pink Floyd - Wish You Where Here
Pink Floyd – Animals
Joni Mitchell – Don Juan's Reckless Daughter
Joni Mitchell - Shadows And Light
Eric Clapton - Unplugged
Van Morrison - Enlightenment
Leonard Cohen - I'm Your Man
The Rolling Stones - Goats Head Soup
Talking Heads
Jonathan Richman & The Modern Lovers – Jonathan Richman & The Modern Lovers
m.fl.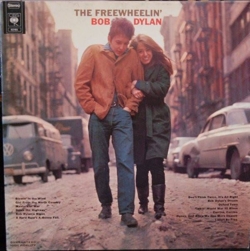 Indie/alternativ på vinyl
af Andreas 24. april 2016
ca. 60 LP'er
Alice In Chains – Dirt
7 Seconds – Take It Back, Take It On, Take It Over
Jack White – Blunderbuss (mindre god stand)
The Flaming Lips – Yoshimi Battles The Pink Robots
Dead Can Dance – Dead Can Dance
Jon Hassell – Power Spot
Ear Trumpet – Bring On The Dirt
Crime + The City Solution – Room Of Lights
Virgin Prunes – ...If I Die, I Die
Crazy House – We Emphatically Deny That Pigs Can Fly
Art Exist – Aubade Dolorose
The Wolfgang Press – Queer (Ltd)
XTC – Oranges & Lemons
Adolescents – The Complete Demos 1980-1986
The Knife – Shaking The Habitual
The National – Trouble Will Find Me
The Residents – Mark Of The Mole
M.fl.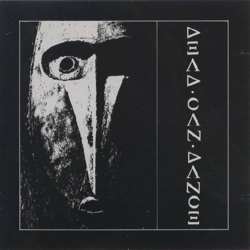 Jazz LP'er
af Andreas 21. april 2016
Charles McPherson – Con Alma!
Benny Golson With J.J. Johnson, Wynton Kelly, Max
Houston Person – Truth!
Christian Schwindt Quintet – For Friends And Relatives (genoptryk)
Roach – Reunion
Miles Davis – We Want Miles
Streetdancer – Rising
Art Matthews – It's Easy To Remember
The Kenny Clarke-Francy Boland Big Band – Sax No End
Doug Carn – Adam's Apple
The New John Handy Quintet With Bobby Hutcherson – New View!
Richard Kamuca Quartet – Richard Kamuca: 1976
Don Patterson – Opus De Don
Valerie Capers – Portrait In Soul
Sam Rivers – Streams
Mark Levine – Up 'Til Now
Eric Kloss – In The Land Of The Giants
Lester Bowie – Fast Last!
Cedar Walton – Soul Cycle
Alberto Favero – Suite Trane (In Memoriam John Coltrane)
Ernest Ranglin – Guitar In Ernest
Victor Feldman – Secret Of The Andes
Hampton Hawes, Martial Solal – Key For Two
Ernest Ranglin – Jazz Jamaica
Archie Shepp + The New York Contemporary Five Vol.2
m.fl.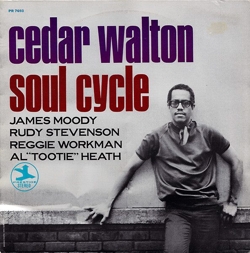 Klassisk dvd'er
af Michelle 19. april 2016
Der er i dag blevet sat sjældent sete klassisk dvd'er ud.
Bl.a.:
Jacqueline du Pré - A Celebration of her Unique and Enduring Gift
Jacqueline du Pré - In Portrait
Yehudi Menuhin - Violin Concerto, Encores
Christian Thielemann Wiener Philharmoniker - Beethoven Symphonies Nos 4,5 & 6
Tony Palmer's film about Stravinsky
Hilary Hahn - A Portrait
Gidon Kremer, Kim Kashkashian, Wiener Philharmoniker - Mozart Violin Concertos 1-5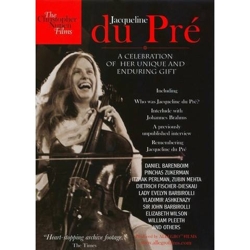 Blues LP'er
af Andreas 18. april 2016
Howlin' Wolf, Muddy Waters & Bo Diddley – The Super Super Blues Band
John Lee Hooker – Never Get Out Of These Blues Alive
Taj Mahal – Taj Mahal
Trixie Smith - Masters Of The Blues vol 5
Colwell-Winfield Blues Band – Cold Wind Blues
John Mayall - The Last Of The British Blues
Canned Heat - Boogie With Canned Heat
Morgan King - Sings The Blues
Sonny Boy Williamson - One Way Out
Big Jack Johnson – Daddy When Is Mama Comin Home?
BB King - Blues Is King
Joseph Niles - Ever Shall It Be
Robert Jr. Lockwood – Contrasts
Muddy Waters – Can't Get No Grindin'
Muddy Waters – Live
Albert King - King, Does The King's Thing
Jimmy Rogers - Chicago Bound
Blind Blake & Papa Charlie Jackson
J.B. Lenoir - Natural Man
L.C. Robinson – House Cleanin Blues
m.fl.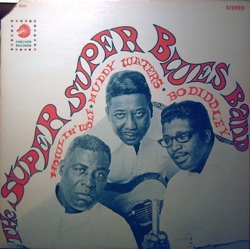 Rock / Pop på LP
af Andreas 18. april 2016
Også et par spændende danske titler.
The Moody Blues – The Magnificent Moodies
Bert Jansch & Martin Jenkins – Avocet
The Rolling Stones – Between The Buttons
T. Rex - Bolan Boogie
The Doors - Strange Days
Carpenters – Live In Japan
Rumlekvadrillen - Himmel Og Hav
Roxy Music - Viva!
Talking Heads - Remain In Light
Keith Richards – Talk Is Cheap
Steppenwolf - Born To Be Wild
Jethro Tull - Live
Phoebe Snow - Phoebe Snow
Jack The Lad - Jackpot
Marianne Faithfull - Blazing Away
Brian Eno-David Byrne - My Life In The Bush Of Ghosts
Bob Dylan - Oh Mercy
David Bowie - Young Americans
David Bowie - The Rise And Fall Of Ziggy Stardust
David Bowie - Diamond Dogs
David Bowie - Changes One
David Bowie - In America
Tin Machine - Tin Machine
Steely Dan - Can't Buy A Thrill
Steely Dan - Katy Lied
Velvet Underground - Andy Warhol
m.fl.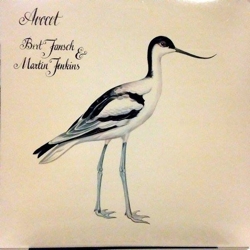 Hip Hop på vinyl
af Andreas 17. april 2016
Illogic – Celestial Clockwork
O.C. – Word...Life
De La Soul – The Grind Date
Jungle Brothers – Done By The Forces Of Nature
Beastie Boys – Licensed To Ill
Lil Wayne – The Leak
Stetsasonic – On Fire
Jay-Z – Bring It On The Best Of
Snoop Doggy Dogg – What's My Name?
Various – Consent To Savage
Def Squad – Hard Hittin'
Beat Around The Bush – Kun En Smule Pr. Vers - Og Lidt Til
Lord Tariq & Peter Gunz – Deja Vu
Silent Lambs Project – Comrade
Strong Peoples – Not Gonna Be Able To Do It (Forget About It) / War Stories / It Ain't Safe
m.fl.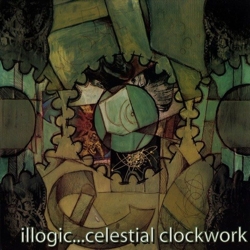 Dansk vinyl
af Andreas 11. april 2016
Sort Sol – The Damned Album & Unspoiled Cover
Alrune Rod - Spredt For Vinden
Burnin Red Ivanhoe – M 144
The Rumour Said Fire – The Life And Death Of A Male Body
Gasolin - Derudaf - Forever
The Tremolo Beer Gut – Under The Influence Of
Trains And Boats And Planes – Engulfed
De Eneste To – De Eneste To
Efterklang – Magic Chairs
Girls In Airports - Fables
D-A-D – Dic.Nii.Lan.Daft.Erd.Ark
Folke Klubben - Nye Tider
Baby Woodrose – Blows Your Mind
18th Dye – Amorine Queen
Johnny Madsen – Halgal Halbal - Dobbelt Live
Søren Huss - Oppefra & Ned
Buki Yamaz - Buki Yamaz
CV Jørgensen - Solgt Til Stanglakrids
m.fl.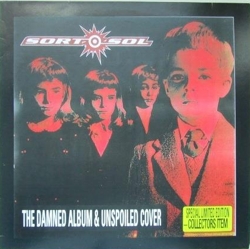 David Bowie på vinyl
af Andreas 11. april 2016
- Low
- Heroes
- Space Oddity
- Lodger
- Aladdin Sane
- Scary Monsters
- Rare
- Live
- Ziggy Stardust, The Motion Picture
- Christiane F.
– Another Face
- Lets Dance
- Tonight
- Changes Two
- Stage
- Heroes / Helden (12")
- Lets Dance (12")
- Golden Years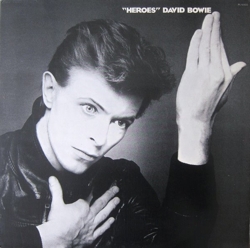 Soul LP'er
af Andreas 10. april 2016
Wynd Chymes – Arrival
William Odell Hughes – Cruisin´
Bill Withers – Bill Withers' Greatest Hits
The Supreme Jubilees – It'll All Be Over
Bombey / Horn – Subway Baby
Barbara Acklin – Seven Days Of Night
Kool & The Gang – Live At P.J.'s
Z.Z. Hill – Z.Z.
Irene Reid – The World Needs What I Need
Solomon Burke – We're Almost Home
Solomon Burke – Music To Make Love By
The Chuck Rainey Coalition – The Chuck Rainey Coalition
Setenta – Latin Piece Of Soul
Detroit Emeralds – Feel The Need
Aretha Franklin - Lady Soul
Aretha Franklin - Now
m.fl.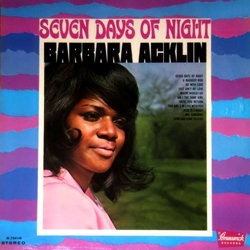 Easy mm
af Andreas 6. april 2016
Easy, Underholdning, Schlager, Hammond A Go Go, blød Soul, Fransk Pop og meget andet godt på LP:
Xavier Cugat And His Orchestra – Cugi's Cocktails
Los Admiradores – Bongos, Flutes, Guitars
Enoch Light And The Light Brigade – Pertinent Percussion Cha Cha's
Klaus Wunderlich – Sound 2000 (Moog-Organ-Rhythm)
The Ray Charles Singers – Something Wonderful
Arthur Lyman – Taboo
Shirley Bassey – I, Capricorn
Herb Alpert's Tijuana Brass – Whipped Cream & Other Delights
Ole Erling - Hammond Pops
Barbara – Barbara N°2
Bobby Darin – This Is Darin
Perry Como – Saturday Night With Mr. C.
Lawrence Welk – The Champagne Music Of Lawrence Welk
Eydie Gormé – Vamps The Roaring 20's
Frank Sinatra – Ring-A-Ding Ding
Grandpa Jones – Yodeling Hits
Paul Eakins – More From The Gay 90's Village
France Gall – Paris, France
Various – Frank Sinatra Show - Welcome Home Elvis
m.fl.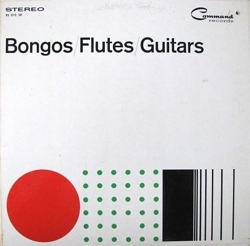 Rock på LP
af Andreas 4. april 2016
En del sjældne i blandt.
Patto – Patto
Otis Spann – The Biggest Thing Since Colossus
Asylum Choir – Look Inside The Asylum Choir
Creedence Clearwater Revival – Creedence Clearwater Revival
Ultimate Spinach
Leonard Cohen - Songs Of
Steppenwolf - 7
Donovan - What's Bin DidAnd What's Bin Hid
Cream - I Feel Free
Cream - Disraeli Gears
Queen - The Miracle
Jimi Hendrix - The Cry Of Love
Jimi Hendrix - In The West
Jimi Hendrix - Starportrait
Lenny Kravitz - Mama Said
Davis Bowie - Lets Dance
Davis Bowie - Tonight
The Doors – 13
The Doors - Morrison Hotel
Rolling Stones - Big Hits (High Tide And Green Grass)
Rolling Stones - Rolled Gold
Bob Dylan:
- A Rare Batch Of Little White Wonder
- Before The Flood
- Slow Train Coming
- Street Legal
- New Morning
- Hard Rain
- Nashville Skyline
- Greatest Hits
- Greatest Hits 2
- Greatest Hits vol 3
Guns N' Roses:
- Appetite For Destruction
- Lies
- Use Your Illusion II
m.fl.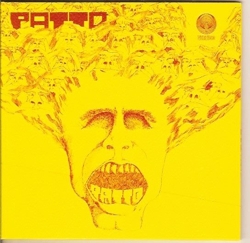 10 års fødselsdag
af Andreas 31. marts 2016
På søndag d. 3. april fejrer vi Mint Records' 10 års fødselsdag.
Det gør vi ved at byde på sandwich, juice og søde sager, og ikke mindst giver vi 10% på alle brugte varer.
Vi holder åbent fra kl 12 til 19, og håber I vil komme og hilse på :-)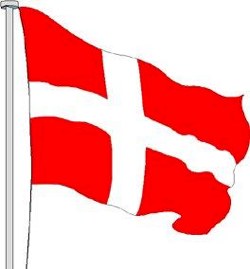 Tegneserier
af Andreas 28. marts 2016
Will Eisner - Byens skygger, en bog om Will.Eisner
Anders And Guldbøger: 3, 5, 6,
Comics: 4, 5, 6 og Sporhundene
Marvel 1602: De fantastiske fire
Wolverine: 1 og 2
Sabotage i Viborg
Garth Ennis: War Stories Vol. 1
Gunnar Wille: Operation Hubert
På Sporet Af Kim (om Kim Larsen)
The Crow
Anima
Gudernes Skat 1
Strid - Strid decimal 0,4
Battling Boy vol. 1
X-Men: Mutant Massacre
The Amazing Spider-Man: The Complete Ben Reilly Epic 4
Jeph Loeb: Hulk
Nikoline Werdelin - Café - Samlede striber
m.fl.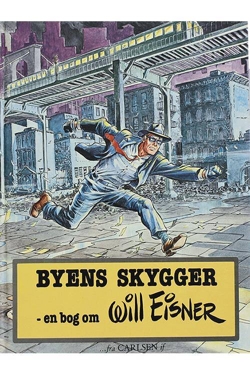 Elvis Presley
af Andreas 28. marts 2016
Vi har købt en kæmpe Elvis Presley samling. Der er LP'er, Singler, EP'er, CD'er, DVD'er, VHS'er, Bøger, Blade, Plakater og div. merchandise.
I dag har vi sat de første LP'er og bøger ud, og resten af samlingen vil løbende blive sat frem de næste uger.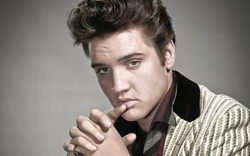 Elektronisk 12"
af Andreas 27. marts 2016
Mark E – Scared
Onetwo – Cloud 9
The Chemical Brothers – The Salmon Dance
Daft Punk – Get Lucky (Daft Punk Remix)
Ellis "D" – My Loleatta
Metallica vs UNKLE – Frantic
Benny Benassi – I Am Not Drunk
Trentemøller – Nam Nam E.P.
Dirty Diggers – Wannabes
Fatboy Slim – Everybody Needs A 303
Tranquility Bass – Lalala (Fatboy Slim Mix)
Phantom/Ghost – Perfect Lovers (Pt. II)
Blur – Think Thank (Sampler)
LCD Soundsystem – Tribulations
LCD Soundsystem – I Can Change
Justice – D.A.N.C.E
Trentemøller – Vamp (Kasper Bjørke Remix) / Miss You (Gluteus Maximus Remix)
Moving In The Right Direction – Slow And Easy / Return Of The Emperor
Tricky Disco – Tricky Disco
Kuniyuki – We Are Together EP
m.fl.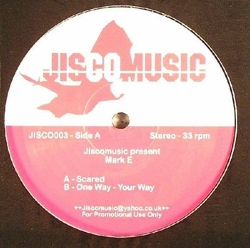 Åbningstider i Påsken
af Andreas 22. marts 2016
Torsdag 24. marts: Lukket
Fredag 25. marts: Lukket
Lørdag 26. marts: 10 - 17
Søndag 27. marts: 12 - 18
Mandag 28. marts: 10 - 20
Country på vinyl
af Andreas 21. marts 2016
Jerry Reed – Explores Guitar Country
Jerry Reed – Both Barrels
Johnny Cash – I Love You Because
Maddox Brothers And Rose – On The Air Vol. 2
Billy Ray Cyrus – Some Gave All
Willie Nelson – Songbird
Willie Nelson - My Own Way
Kris Kristofferson – Songs Of Kristofferson
The Charlie Daniels Band – Million Mile Reflections
m.fl.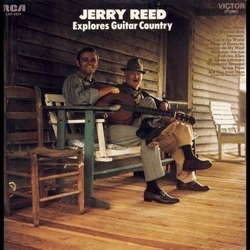 Heavy og Metal på LP
af Andreas 20. marts 2016
Megadeth – Countdown To Extinction
Slayer – South Of Heaven
Evil – Evil's Message
Judas Priest – Painkiller
Slayer – South Of Heaven
Anthrax – Fistful Of Metal
Manowar – Hail To England
Destiny – Atomic Winter
Iron Maiden - Somewhere In Time
U.D.O. – Timebomb
Helloween – Walls Of Jericho
AC/DC – Live
Ahab – The Giant
m.fl.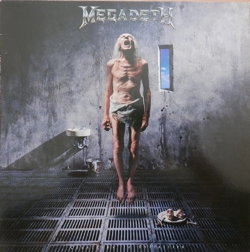 World på LP
af Andreas 13. marts 2016
Bl.a. en del Bollywood Soundtracks
Ebenezer Obey & His International Brothers – In London
Duo Ouro Negro – Mulowa Afrika
Hugh Tracey – Congo Drums
Ofra Haza – Yemenite Songs
Bappi Lahiri, Indivar – Mohabbat
Various – Kangâmiormiut Niperujôrutât
אהוד בנאי And הפליטים – אהוד בנאי והפליטים
Ravi – Nikaah
Nazia Hassan & Zoheb Hassan – Star
Various – Dikr Und Madih / Sudan
The Kinshasa United Artists - ZAIRE
Ramjohn Holda & The Potaro Porknockers – Songs Of The Guiana Jungle
King Sunny Adé And His African Beats – Juju Music
Katsumasa Takasago – Flower Dance
Members Of The Radio Afghanistan Orchestra – Music From The Crossroads Of Asia
David Lewiston – Tibetan Buddhism - Tantras Of Gyütö: Sangwa Düpa
The Soul Of Mbira: Traditions Of The Shona People Of Rhodesia
Rajesh Roshan, Gulshan Bawra – Duniya Meri Jeb Mein
Zaiko Langa Langa Familia Dei Présente Ilo-Pablo – Songa-Fiele
Swami Vidyananda – Yoga Music Of India Volume One Sung With Veena
Accompaniment By Swami Vidyananda
m.fl.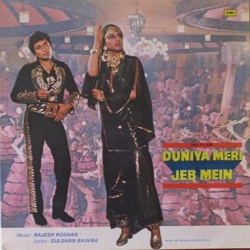 Jazz på LP
af Andreas 9. marts 2016
Miles Davis – Bitches Brew
Sonny Rollins – What's New?
John Coltrane - Afro Blue Impressions
Miles Davis & Sonny Stitt - Live In Stockholm 1960
Miles Davis & John Coltrane - Live In Stockholm 1960
Horace Silver - Blowin' The Blues Away
Donald Byrd - Byrd In Flight
Duke Ellington • Charlie Mingus • Max Roach – Money Jungle
Cal Tjader - Mambo With Tjader
Bengt-Arne Wallin / Jan Johansson / Georg Riedel / Bengt Hallberg – Adventures In Jazz And Folklore
Miles Davis – Aura
Gene Ammons with John Coltrane m.fl. - The Big Sound
Art Tatum - The V-Discs
Lee Konitz Meets Jimmy Giuffre
Zoot Sims - Zootcase
Stan Getz Meets Chet Baker
Bud Powel - Jazz Giant
Andrew Barker / Charles Waters Duo – Dialogues In Now
Jaco Pastorius - Invitation
Egba - Jungle Dream
Ernie Watts Quartet - Planet Love
Tania Maria & Niels-Henning Ørsted Pedersen
m.fl.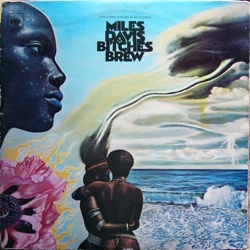 LP'er med Elektronisk musik
af Andreas 7. marts 2016
AIR – Talkie Walkie
Makossa & Megablast – Kunuaka
Koxbox – The Great Unknown
Goodiepal – Battlefleet Gothic - Live At Roskilde 2000
Soulwax – Any Minute Now
Squarepusher – Just A Souvenir
Henry Street Music / The Story So Far - 1993 To 1999
Various – Cultural House
The Mighty Moog – Everything You Always Wanted To Hear On The Moog (But Were Afraid To Ask For)
Various – The Real Sound Of Chicago - Underground Disco From The Windy City
Dimitri From Paris – Night Dubbin'
Vive La Fete – Grand Prix
Sébastien Tellier – L'Aventura
Jean-Michel Jarre – Electronica 1: The Time Machine
m.fl.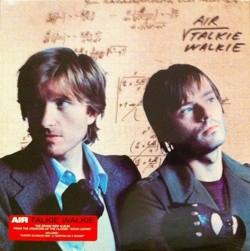 Rock og lidt Blues på LP
af Andreas 7. marts 2016
Mange sjældne og 1. presninger i mellem.
The Jimi Hendrix Experience – Are You Experienced
Niels Skousen m.fl. - Herfra Hvor Vi Står
Alrune Rod – Hej Du
Larry Johnson – Presenting The Country Blues
George Harrison – All Things Must Pass
John Mayall With Eric Clapton – Blues Breakers
Secret Oyster - Secret Oyster
Tim Buckley - Starsailor
Tim Buckley - Look At The Fool
Roxy Music - Roxy Music
Cream - Disraeli Gears
Bob Dylan - John Wesley Harding
Bob Dylan - Highway 61 Revisited
Bob Dylan - Hard Rain
Bob Dylan - Blood On The Tracks
Family – A Song For Me
Cliff Bennett's - Rebellion
Buddy Guy - This Is Buddy Guy
The Animals – The Animals
Man – Man
Led Zeppelin - II
Led Zeppelin - III
Jesse Ed Davis - Ululu
Jethro Tull - Stand Up
Stand Back! Here Comes Charley Musselwhite's South Side Band
m.fl.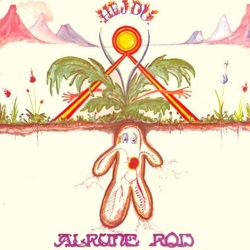 60 Latin LP'er
af Andreas 6. marts 2016
Los Angeles Negros – Y Volvere
Antonio Carlos Jobim – A Certain Mr. Jobim
Anibal VelasQuez Y Su Conjunto – Mambo Loco
PEREZ PRADO - IN CD-4
Paco De Lucia – Paco De Lucia
Various – Bossa Nova - Sua Historia Sua Gente
Gal Costa - Gal Canta Caymmi
Dorival Caymmi – Caymmi
Samba De Enredo
Various – Brasiliana: Racines Et Développement
Mário Castro Neves & Samba S.A. And Messias – The Wonderful Latin-American Sound Of Brazil
m.fl.
Reggae på vinyl
af Andreas 29. februar 2016
Burning Spear – Hail H.I.M.
Linton Kwesi Johnson – Making History
Gussie - Iroy
Sizzla – Waterhouse Redemption
Peter Tosh – Legalize It
Madness - Dance Crazy
The Aggressors – Reggae Steadae Go
Sly + Robbie - Rhythm Killers
Burning Spear - Garvey's Ghost
Black Uhuru – Chill Out
Peter Metro And Various – Dedicated To You
Steel Pulse:
- Tribute To The Martyrs
- Caught You
- Handsworth Revolution
Bob Marley:
- Live
- Survival
- Exodus
- Uprising
- Catch A Fire
- Changes Are
- Natty dread
m.fl.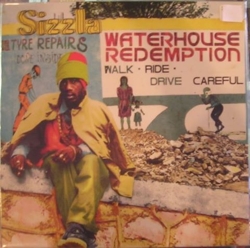 Alternativ på LP
af Andreas 28. februar 2016
Alice In Chains – Dirt
Nirvana – Nevermind
Joy Division – Substance
Telefon Tel Aviv – Map Of What Is Effortless
The Smiths – Hatful Of Hollow
Sugar – File Under: Easy Listening
Nova Mob – The Last Days Of Pompeii
Foxygen – ... And Star Power
Clan Of Xymox – A Day
Sex Pistols – Original Pistols Live
Faith No More – The Real Thing
Wet Hair – Wet Hair
The Cure
– The Head On The Door
– Kiss Me Kiss Me Kiss Me
– Three Imaginary Boys
– Disintegration
– Concert - The Cure Live
– Japanese Whispers
– The Top
– Boys Don't Cry
– Seventeen Seconds
– Faith
– Never Enough (12")
m.fl.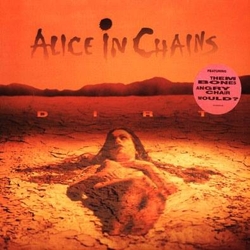 Tegneserier
af Andreas 22. februar 2016
Tegneserier fra forlagene Marvel, DC, Dark Horse, Wildstorm, Dynamite m.fl.
Walking Dead: Book One, Book Two
The Boys: 1-11
Hulk Gray
Batman af Neil Adams
Batman: Noël
B.P.R.D. Plague Of Frogs 1
Daredevil By Frank Miller vol. 1
The Punisher: 1-10 (Marvel / Max Comics)
World Of Warcraft: Book 1, 3, 4
Eternals
Dark Tower Prequels vol. 1: Gunslinger Born HC (Stephen King)
Thor: 1, 2, 3
Uncanny X-Force: The Apocalypse Solution
Conan (US): 34, 35, 36, 37
Captain America & Bucky
The Death Of Captain America: 1, 2, 3
Mass Effect: 1 og 2
Magician: Apprentice 1 og 2
Star Wars:
- Thrawn Trilogy
- Knight Errant 1
- Vector 1
- Tales Of The Jedi: Collection
- Dark Empire: I og II
- Knights Of The Old Republic: 1-10
- The Old Republic: 1-3
- Episode I, The Phantom Menace
- X-Wing Rouge Squadron: Blood And Honor
- Star Wars bladet 9
- Dark Force Rising 1 og 2
- Heir To The Empire: 2, 3, 5 og 6
- Empire's End: 1 og 2
- Tales Of The Jedi. The Sith War: 1-6
- Dark Empire II: 2 og 3
- The Essential Guides (8 forskellige)
m.fl.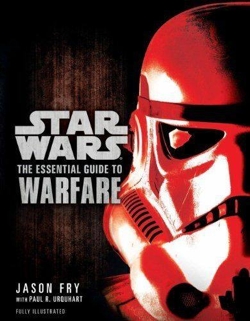 Rock mm på LP
af Andreas 22. februar 2016
Pink Floyd – The Division Bell
George Harrison And Friends - The Concert For Bangladesh
Steppenwolf - For Ladies Only
Colosseum - Valentyne Suite
Peter Green - In Th Skies
Jack Bruce Willpower
Gasolin - Rabalderstræde Forever
Deep Purple - Machine Head
The Yardbirds - Greatest Hits (3 x LP)
Bruce Springsteen - The River
John Lennon - Imagine
Cream - Disraeli Gear
Cream - Wheels Of Fire
Fleetwood Mac - English Rose
Rolling Stones – Let It Bleed
Rolling Stones – Beggars Banquet
John Mayall And The Bluesbreakers - A Hard Road
Taste - Taste
Taste - On The Boards
Jimi Hendrix:
- In The West
- Electric Ladyland
- Rainbow Bridge
- Woke Up This Morning And Found Myself Dead
- Smash Hits
– Are You Experienced
- Axis Bold As Love
Led Zeppelin:
- I
- II
- III
- IV (Untitled)
If:
- Tea-Break Over, Back On Your 'Eads!
- 1
- 2
- 3
- Waterfall
The Beatles
- Let It Be
- Hey Jude
- Rubber Soul
m.fl.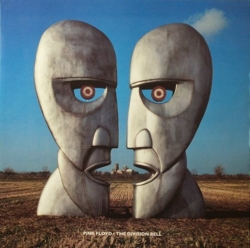 Soul på LP
af Andreas 15. februar 2016
Donny Hathaway – Everything Is Everything
Donny Hathaway – Live
Donny Hathaway – Extension Of A Man
Donald Byrd – Black Byrd
The Last Poets – This Is Madness
Curtis Mayfield – Back To The World
Sly And The Family Stone - Stand!
Sly And The Family Stone - Fresh
Sly & The Family Stone – There's A Riot Goin' On
Stevie Wonder - Music Of My Mind
Jimmy McGriff – The Mean Machine
Lou Donaldson – Sweet Lou
Jimmy Smith – Respect
Alan Caddy Orchestra & Singers – You Got Soul
The Original Chambers Bros. – Groovin' Time
French Kiss – Panic!
Martha Reeves & The Vandellas – Ridin' High
m.fl.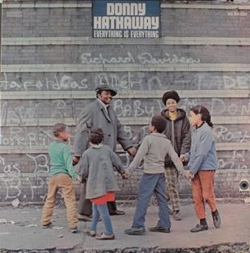 Hip Hop på Vinyl
af Andreas 14. februar 2016
Marvelous Mosell – Catastrofical Ravage (10")
Naughty By Nature – 19 Naughty III
The Streets – A Grand Don't Come For Free
The Hansoul Project – That's Life / For The Niggas
Lords Of The Underground – Funky Child
Various – From Beyond K-Line EP
Grandmaster Flash & The Furious Five – The Message (Instrumental)
Marley Marl – The Symphony
ASD – Wer Hätte Das Gedacht
Snoop Dogg – R & G (Rhythm & Gangsta): The Masterpiece
Stetsasonic – Talkin' All That Jazz
Track 72 – Dat Shit
Guru – Lifesaver / Respect The Architect / Young Ladies / Living In This World
Kano – Home Sweet Home
RZA As Bobby Digital – In Stereo
m.fl.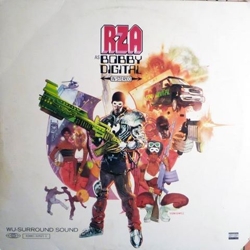 Ny vinyl
af Andreas 11. februar 2016
Som nævnt tidligere er vi begyndt at hente nye LP genoptryk hjem til butikken.
I dag har vi fået en stor leverance. Bl.a. med disse navne:
John Mayer, St Germain, Pixies, The Doors, Jimi Hendrix, Joy Division, Prodigy, Nick Cave, Tame Impala, Leonard Cohen, Yo La Tengo, Björk, Marvin Gaye, Lucinda Williams, Deep Purple, Placebo (Marc Moulin), Tv On The Radio, Miles Davis, Amy Winehouse, N.W.A., The Smiths, The Flaming Lips, Band Of Horses, Buena Vista Social Club, Nirvana, Neil Young, The Yardbirds, Tom Waits, Bonnie "Prince" Billy, Snoop Doggy Dogg, Damon Albarn, Led Zeppelin, Michael Jackson, Bob Dylan, Sly And The Family Stone, Velvet Underground, Bon Iver, Shuggie Otis, Gil Scott-Heron, Kool & The Gang, Nina Simone, Cypress Hill, Pearl Jam.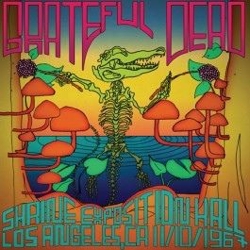 150 Soul/Funk/Jazz-Funk LP'er
af Andreas 8. februar 2016
Hi Rhythm – On The Loose
General Caine – Get Down Attack
Chilly – Showbiz (Coveret er beskadiget)
Isaac Hayes- Tough Guys
Monk Montgomery – Reality
Sounds Galactic – An Astromusical OdysseyCaesar Frazier – Another Life
Groove Collective – We The People
Curtis Mayfield – Never Say You Can't Survive
Betty Wright – Explosion
Betty Wright – Danger High Voltage
Sunrize – Sunrize
Creative Source – Pass The Feelin' On
m.fl.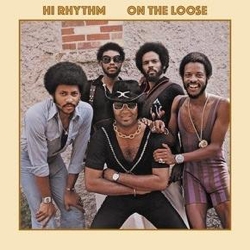 Jazz på LP
af Andreas 8. februar 2016
Thelonious Monk – Monk's Moods
John Coltrane – Stardust
Carmell Jones – Jay Hawk Talk
Illinois Jacquet – Swing's The Thing
Thelonious Monk – Underground
Stan Getz / João Gilberto – Getz / Gilberto
Stan Getz & Gerry Mulligan – Gerry Mulligan Meets Stan Getz
Anita O'Day – Incomparable!
Count Basie & His Orchestra – On My Way & Shoutin' Again!
Jan Garbarek Group - Photo With…
The Joe Newman Quintet Featuring Frank Wess – Jive At Five
Ornette Coleman – The Best Of Ornette Coleman
The Budd Johnson Quintet – Let's Swing
Lars Gullin – Aeros Aromatic Atomica Suite
Jan Johansson - Jazz På Svenska
Jon Coltrane – "Live" At The Village Vanguard
The Dave Brubeck Quartet – Jazz: Red Hot And Cool
m.fl.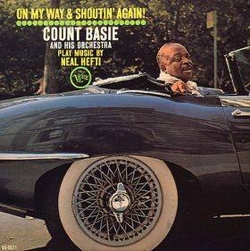 Hip Hop og Soul 7"
af Andreas 1. februar 2016
Marvelous Mosell – Robin Rubin Solgte Crack-Kokain
Slick Nick, Cheese-A-Lot – Cheeseism (inkl. Av Godaw CD)
Khalazer – Ik' Nok Hash
Space Boy Boogie X, Blu, Bootie Brown – Do What You Can
DJ Signify & Six Vicious – No One Leaves
50 Cent – Many Men (Sleng Teng Remix)
Tha 4orce – Marley Marl Dedication
Ham Der Hasse – Stil & Facon
Skodkongen – Londonton
Ormen & Alberte Har Besøg Af Blæs Bukki – Det Noget Tosser Gør / Ta' Tøjet Af
Senator Jones – Sweet Thing / Miniskirt Dance
Lee Dorsey – Give It Up / Candy Yam
Detroit Emeralds – Feel The Need
Black Gorilla – Gimme Dat Banana / Funky Jungle
Kano – Another Life / Dance School
La Mama – Elephant Funk
m.fl.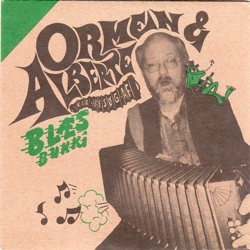 Rock/Pop på LP
af Andreas 1. februar 2016
Nirvana – All Of Us
Depeche Mode – Violator
Depeche Mode – Black Celebration
Coldplay – Viva La Vida Or Death And All His Friends
Kate Bush - The Whole Story
Queen – Queen On The Green (inkl. CD)
Neil Young - Live Rust
Neil Young - Live Rust Never Sleeps
Neil Young - Harvest
Neil Young - Chrome Dreams II
The Doors - Jim Morrison, An American Prayer
Talking Heads - Stop Making Sense
U2 - Zooropa
Rolling Stones - Steel Wheels
Bob Dylan - Slow Train Coming
Bert Jansch - Early Bert Vol. 1
Pink Floyd - The Wall
Lou Reed – Live
Lou Reed – Street Hassle
Nancy Sinatra - Woman
Bruce Springsteen – The River
Bruce Springsteen – Nebraska
Bruce Springsteen – Live 1975-85 (5xLP)
Lenny Kravitz - Mamma Said
Queen - Greatest Hits I og II
Michael Jackson - Dangerous
Michael Jackson - Bad
David Bowie:
- Golden Years
- Never Let Me Down
- Tonight
- Young Americans
The Beatles:
- Love Songs
- Revolver
- Rubber Soul
m.fl.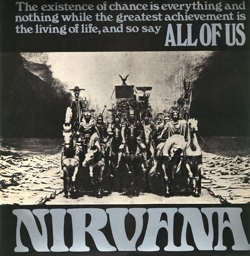 Danske Rock/Pop på LP
af Andreas 25. januar 2016
Quadron – Avalanche
Ache – De Homine Urbano / Little Things / Green Man
Sort Sol - Flow My Firetear
Gasolin' – Derudaf - Forever
The Minds Of 99 – The Minds Of 99
MØ – No Mythologies To Follow
Love Shop – DK
The Tremolo Beer Gut – Under The Influence Of
Martin Hall – Presence
Under For – Free-Force Structure
Lars H.U.G. – Blidt Over Dig
De Eneste To – Dobbeltliv
The Good The Bad – From 001 To 017
Turboweekend – Ghost Of A Chance
Kliché - Okay Okay Boys
Crazy Canary - Crazy Canary (Bifrost)
Shit & Chanel - Dagen Har Så Mange Farver
The Sandmen - In The House Of Secrets
Agitpop - Hvorlænge Endnu
C. V. Jørgensen – Indian Summer
C. V. Jørgensen – Storbyens Små Oaser
Dissing & Thorup - Gamle Sange I Live
Culpeper – All Dressed Up And Nowhere To Go
Niels Skousen - Jeg Vender Mig I Sengen
m.fl.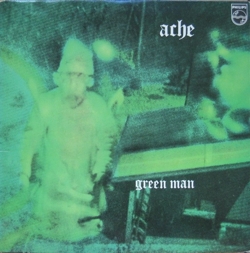 Ca. 200 Elektroniske 12"er
af Andreas 23. januar 2016
Morphology – Nucleosynthesis
Versalife / Matti Turunen – Combined EP v2.0
Matt & Kim – To/From
Kraftwerk – The Model (Unofficial Remix)
Kraftwerk – Computer Love (Unofficial Remix)
Michael Gray – The Weekend
Todd Terry – The Todd Terry Unreleased Project, Part 4
D.J. "K.J." & M.C. Kooley "C" – Let's Get This Party Started
Benjamin Biolay – Remix EP
Margaret Dygas – In Wood / That
Stardate 1973 – Swoon E.P.
CO.RO. Featuring Taleesa – Because The Night
DJ Pierre – Muzik / Muzik Is Life
Kasper Bjørke – Doesn't Matter
Bob Sinclar – Love Generation
Koova – ERem
m.fl.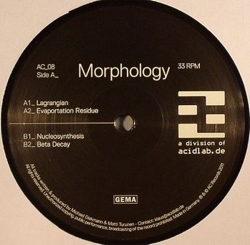 Heavy på LP
af Andreas 21. januar 2016
Ayreon – Into The Electric Castle - A Space Opera (med Autograf)
Metallica – Master Of Puppets
Metallica – ...And Justice For All
Savatage – Sirens
Iron Maiden – Flight Of Icarus · The Trooper
Iron Maiden - Piece Of Mind
Morbid Insulter – Thundering Evil
Black Sabbath – Sabotage
Black Sabbath – Born Again
Venom – Die Hard
Motörhead – Beer Drinkers
Spartan Warrior – Spartan Warrior
Demon Head – Ride The Wilderness
Abysmal Grief – Feretri
Guided Cradle – Guided Cradle
Rammstein – Gammelfleisch ~ Rotten Meat
m.fl.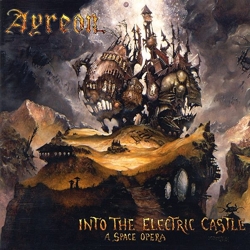 Indie Rock på LP
af Andreas 18. januar 2016
Nirvana – MTV Unplugged In New York (Hvid vinyl)
Beck – Mellow Gold
Suede – Suede
Tool – Lateralus
Red Hot Chili Peppers – Blood Sugar Sex Magik
Bon Iver – For Emma, Forever Ago
Three Fish – Three Fish
Sonic Youth – Sonic Youth
The Flaming Lips – Clouds Taste Metallic
Babyshambles – Shotter's Nation
Joanna Newsom – The Milk-Eyed Mender
Grandaddy – Sumday
Bonnie 'Prince' Billy – Summer In The Southeast
Atoms For Peace – Amok
Arctic Monkeys – Favourite Worst Nightmare
Arab Strap – Monday At The Hug & Pint
Arab Strap – The Shy Retirer E.P.
Beirut – Lon Gisland
Animal Collective – People
Ariel Pink's Haunted Graffiti – Before Today
Ariel Pink's Haunted Graffiti 5 – House Arrest
The Shins – Wincing The Night Away
Beck – Morning Phase
Various – Pære Punk (Grønt Cover)
Nirvana – Bleach
Soundgarden – Hands All Over
m.fl.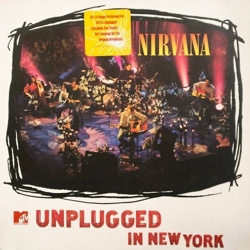 Tegneserier
af Andreas 15. januar 2016
Vi har sat ekstra reoler op, for at få plads til flere tegneserier.
I dag er der sat 200 nye titler ud. Bl.a.:
Corto Maltese - De smukke drømmes lagune
Spider-Man Complete Alien Costume Saga Book 2
Fra Herge`s arkiv (Tintin i Sovjet)
Caravaggio - Paletten og sværdet
Craig Thompson - Habibi
Steen & Stoffer: 8 og 9
Alan Moore + Eddie Campell: A Disease of Language
Brain K. Vaughan / Fiona Staples: Saga Vol. 3
Jeremiah 34: Jungle City
Dværgenes Konge: Samlet Udgave
Millennium. Pigen der legede med ilden
Munch
Spirillen: Biba
Gammelpot: 1, 3 og 5
Millo Manara: Eller En Drøm
Sammy: 18, 19, 20, 21, 22
Splint & Co: Et Værre Cirkus, Operation Stilhed m.fl.
Blåfrakkerne: 6 og 16
Franka: 3 og 9-19
Sibyline: 5, 8 og 11
Blake og Mortimers nye eventyr 11: Plutarchs stav
I morgen bliver bedre 1: Kongen
Hermann: Vandisandi, Wild Bill Er Død, Sære Fortællinger m.fl.
Asterix samlede værker i 7 bind
Besat af begær 1 og 2
Steen & Stoffer "Den komplette samling" Nr. 6 - på jagt efter en jordforbindelse
Will Eisner: En Kontrakt Med Gud
Superman & Edderkoppen
m.fl.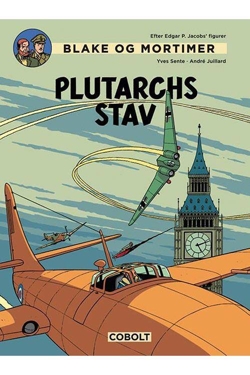 Dagens udstilling
af Andreas 14. januar 2016
Et øjebliks-billede af Mint´s eget lille raritetskabinet, som det ser ud i dag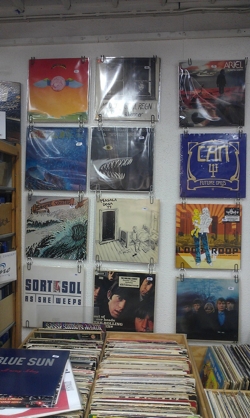 Hip Hop vinyl
af Andreas 13. januar 2016
ca 100 stk HIP HOP 12ere og et par LPer sat ud .
bla. Pete Rock / Soul Survivor II LP ---- Immortal tecnique / The point of no return ---- Edan / sing it shitface ---- Looptroop / Fort Europa - flere Mobb Deep 12ere ---- Masta Ace / Beautiful ---- Alkaholiks / The next level ---- R59 / Rock City LP ---- Cage / Weatherproof LP ---- Bumpy Knuckles / Konexion LP ---- Jedi Mind Tricks / The age of sacred terror ----Edo G & Pete Rock / Shed a tear ---- Jedi Mind Tricks / Kublai Khan og mange flere!!!! yo to the shizzle!!!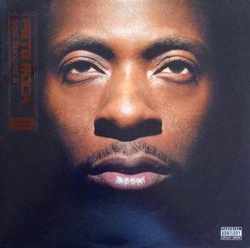 Vokal-jazz på vinyl
af Andreas 11. januar 2016
Monica Z – Varsamt
Ester Phillips Sings
Billie Holiday – Lady In Satin
Nina Simone – 'Nuff Said!
Nina Simone – To Love Somebody
Carmen McRae - Velvet Soul
Nancy Wilson – The Good Life
Nancy Wilson – A Touch Of Today
Alice Babs - På Gröna Lund
Lena Horne – Soul
Dina Washington - The Jazz Sides
Tony Bennett - I Left My Heart In San Francisco
Kay Granger - Elegance
Bill Henderson With The Oscar Peterson Trio
The Irresistible Damica Jo
Billy Eckstine & Sarah Vaughan – Billy Eckstine & Sarah Vaughan
m.fl.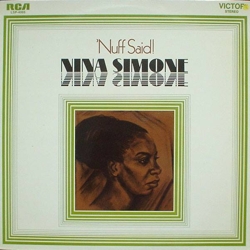 7" Rock mm
af Andreas 7. januar 2016
Vi har købt en stor samling 7"er med mange rigtig spændende titler.
De første 100 er blevet sat ud i dag, og senere på måneden kommer der flere ud.
The Who – Let's See Action
Pink Floyd – Point Me At The Sky / Careful With That Axe Eugene
Pink Floyd – Money (flere forskellige versioner)
Pink Floyd – High Hopes / Keep Talking (inkl plakat)
The Doors – Wild Child / Touch Me
The Doors - Love Me Two Times
The Beatles - All My Loving
The Supremes - You Keep Me Hangin' On
Jan Monrad, Mik & Tømrerclaus - Kød På Bordet
Deep Purple – Never Before / When A Blind Man Cries
Billie Davis – Tell Him
The Jimi Hendrix Experience – The Wind Cries Mary
The Jimi Hendrix Experience – Burning Of The Midnight Lamp / The Stars That Play With Laughing Sam's Dice
Manfred Mann - Do Wah Diddy Diddy
Jeff Beck – Love Is Blue
Deep Purple - Woman From Tokyo
Cream - Crossroads
Canned Heat – Going Up The Country / One Kind Favor
The Spencer Davis Group – I'm A Man
Jethro Tull – Sweet Dream
David Gilmour – Smile
Frank Zappa – Baby, Take Your Teeth Out
m.fl.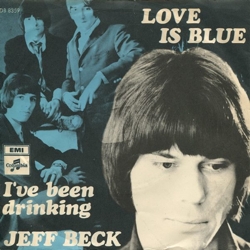 Soul/Funk på LP
af Andreas 28. december 2015
Meco – Plays Music From 'The Empire Strikes Back'
The Bar-Kays – Coldblooded
James Brown & The Famous Flames – The Unbeatable James Brown
Jackie Robinson – I'm Different
Roy Ayers Ubiquity – Everybody Loves The Sunshine
Con Funk Shun – Con Funk Shun
Cleveland Eaton – Instant Hip
Ohio Players - Ouch!
Ohio Players – Funk On Fire (The Mercury Anthology)
Roberta Flack - Feat. Donny Hathaway
Herbie Hancock - The Best Of
Stevie Wonder - Songs In The Key Of Life
Herbie Hancock - Monster
The New Swing Sextet – Monkey See, Monkey Do
m.fl.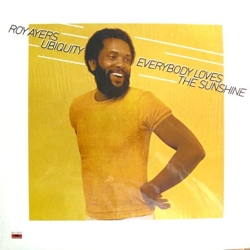 Elektroniske 12"
af Andreas 27. december 2015
Mere end 100 Elektroniske 12"
Trankilou – Escalope De Dingue EP
Ron Maney & L.A. Williams – Roller Rink 2000
Nick Holder & Kaje Present Trackheadz – Feel
Jackmate – Male Kicks
Peter "At Work" Presta – Mix Of Trixx
Derrick May – Innovator 2
Manmade Science – Just Tell Me When
Masters At Work Featuring India – I Can't Get No Sleep
Carl Craig – Sparkle / Home Entertainment
Russ Gabriel - Ferox Classics
Norma Jean Bell – Come Into My Room
Tom Ellis & Leif – Let's Forget The Past EP
D.C. LaRue / Talking Heads – DC Le Groove / Gotta Tape I Wanna Play
Blu Mar Ten – All Over Again (Remixes)
Viggosson / Gibbins – Untitled
Jazz Not Jazz Massive – Makin' Luv, Makin' Music...
Jazzanova Vs. Har-You Percussion Group / Carl Craig Vs. Johnny Blas – The New Latinaires #3
Señor Coconut And His Orchestra Featuring Argenis Brito – Behind The Mask (Mixes 1)
m.fl.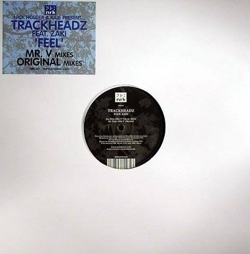 Fabriks-ny vinyl
af Andreas 22. december 2015
Så har vi igen fået en levering af helt ny vinyl. Det er primært klassikere, men også lidt nyheder:
Damon Albarn – Everyday Robots
Tame Impala - Currents
Feist - The Reminder
Coldplay - Parachutes
Coldplay - A Rush Of Blood To The Head
Tricky - Maxinquaye
The XX - XX
Soundgarden - Badmotorfinger
Fela Kuti - Sorrow Tears & Blood
Black Sabbath – Paranoid
Black Sabbath - Black Sabbath
Black Sabbath - Master Of Reality
Sonic Youth - Evol
Amy Winehouse - Frank
Jimi Hendrix - Electric Ladyland
Doom And Madlib - Madvillain
Dr John - Gris-Gris
Tv On The Radio - Desperate Youth, Blood Thirsty Babes
Tv On The Radio - Trouble (EP)
Bonnie "Prince" Billy - Ease Down The Road
D'Angelo - Brown Sugar
D'Angelo - Voodoo
D'Angelo And The Vanguard - Black Messiah
Guru – Jazzmatazz Volume: 1
N.W.A. - Straight Outta Compton
Cypress Hill - Black Sunday
Suede - Suede
Yo La Tengo - Stuff Like That There
Yo La Tengo - Fade
Bands Of Horses - Cease To Begin
St Germain - Tourist
Velvet Underground White Llight / White Heat
Nina Simone - Forbidden Fruit
Nina Simone - Sings The Blues
Nina Simone - At The Village Gate
Nina Simone - And Piano!
Buena Vista Social Club
Blur - Parklife
Blur - Blur
The Doors - Waiting For The Sun
Joy Division - Closer
Joy Division - Still
Joy Division – Unknown Pleasures
Kraftwerk - The Man Machine
Kraftwerk - Computer World
Kraftwerk - Autobahn
Kraftwerk - The Mix
Pixies - Doolittle 25
Sharon Jones And The Dap-Kings - Give The People What They Want
Beak> / DD MM YYYY – Split LP
Placebo (Mark Moulin) - Ball Of Eyes
The Tremolo Beer Gut - Live, Beyond Our Means
Sods - Minutes To Go
Sort Sol - Everything That Rises… Must Converge!
Mew - +-
Ellie Goulding - Delirium
C.V. Jørgensen - En Stynet Strejfer
Jeff Lynne's Elo - Alone In The Universe
Lars H.U.G. - Save Me From This Rock 'n' Roll
Lou Reed - Transformer
Love - Love
Love - Da Capo
Love - Forever Changes
Nirvana - MTV Unplugged
Miles Davis - Kind Of Blue
Nick Cave & The Bad Seeds - Kicking Against The Pricks
Led Zeppelin - House Of The Holy
m.fl.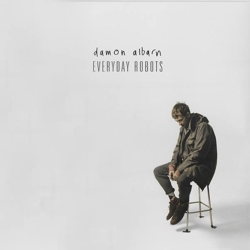 Rock og Pop på LP
af Andreas 20. december 2015
Poet And The One Man Band – Poet And The One Man Band
Ten Years After - Ssssh.
Donald Fagen – Kamakiriad
Peter Gabriel - Up
The Avett Brothers – I And Love And You
The Doors – Absolutely Live
Genesis - Selling England By The Pound
Genesis – The Lamb Lies Down On Broadway
Ike & Tina Turner – The Hunter
Limp Bizkit – Significant Other
Jerry Garcia – Garcia
Steely Dan - Everything Must Go
Alanis Morissette Supposed Former Infatuation Junkie
Peter Gabriel - Passion
Van Morrison - Enlightenment
Yes – Close To The Edge
Peter Frampton - Comes Alive
Eagles - Hell Freezes Over (180g)
Laurie Anderson – Big Science
Pink Floyd - Wish You Were Here
Pink Floyd - A Collection Of Great Dance Songs
Pink Floyd - The Wall
Rufus Wainwright - Out Of The Game
Cyndi Lauper - Hat Full Of Stars
Alan Vega - Collision Drive
Bruce Springsteen - Lucky Town
Bruce Springsteen - Human Touch
Dire Straits - Alchemy (Live)
ZZ Top - Tres Hombres
The Beatles - Abbey Road
Television – Adventure
R.E.M. - Eponymous
Brian Eno - David Byrne – My Life In The Bush Of Ghosts
m.fl.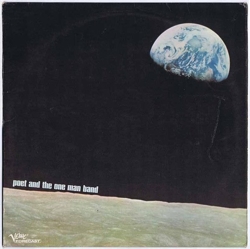 Raske Penge mm
af Andreas 17. december 2015
Så har vi igen fået Raske Penge's debut album på lager. 3dobbelt LP + 28siders booklet og en labyrint. Inkl download kode. Indeholder de vigtigste numre fra 2011 og indtil nu.
Samtidig har vi fået de to Bremer/McCoy LP'er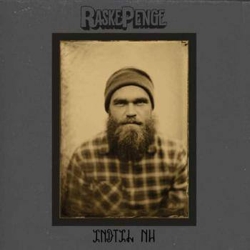 Jazz på LP
af Andreas 14. december 2015
Steve Khan – Modern Times
Jan Johansson - Musik genom fyra sekler
The John Scofield Band – Pick Hits Live
Stan Getz / Charlie Byrd – Jazz Samba
Freddie Hubbard – High Blues Pressure
André Previn And His Pals - West Side Story
Oscar Peterson Trio - Tristeza
Oscar Peterson - Piano Giant
Herbie Hancock – Inventions And Dimensions
Miles Davis - Jack Johnson
Miles Davis - Milestones
Charlie Parker - The Fabulous Bird
Arne Domnérus – Jazz At The Pawnshop
Olli Ahvenlahti – The Poet
Lester Young - Lester Swings
Andrew Hill – Black Fire
Joe Pass + Niels Henning Ørsted Pedersen - Northsea Nights
Gabor Szabo – Bacchanal
Anders Lindskogs Kvartett – Anders Lindskogs Kvartett
Turk Murphy - Live From The Cinegrill
Sidney Bechet / Muggsy Spanier – Jam Session
Horace Parlan – Happy Frame Of Mind
George Lewis And His Orchestra – Dr. Jazz
Keith Jarrett - Personal Mountains
The Kenny Burrell Trio – Live At The Village Vanguard
m.fl.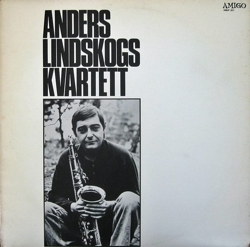 Fabriks-nye LP'er
af Andreas 13. december 2015
Sun Kil Moon - Universal Themes
Tame Impala - Lonerism
Bonnie 'Prince' Billy – Master And Everyone
Kraftwerk - Trans Europe Express
Radiohead - Ok Computer
Rolling Stones - Beggars Banquet
Snoop Doggy Dogg - Doggystyle
Suede - Dog Man Star
Tom Waits - The Heart Of Saturday Night
Tom Waits - Closing Time
Amy Winehouse - Lioness: Hidden Treasures
Mew - +-
Yo La Tengo - Popular Songs
J. Dilla / Miguel Atwood-Ferguson - Timeless Suite for Ma Dukes
A Tribe Called Quest - Hits, Rarities & Remixes
A Tribe Called Quest - Midnight Marauders
A Tribe Called Quest - People's Instinctive Travels and the Paths of Rhythm
Prodigy - Fat of the Land
Overgrown - James Blake
Everything All the Time - Band of Horses
Gorillaz – Plastic Beach
Metallica - Master of Puppets
Nirvana - Live at Reading
Nirvana - In Utero
Nirvana - Feels Like the FIRST TIME
The Jimi Hendrix Experience – Axis: Bold As Love
The Jimi Hendrix Experience – Are You Experienced
Nick Cave & Bad Seeds - Boatman's Call
Nick Cave & Bad Seeds - Let Love In
Nick Cave & Bad Seeds - Murder Ballads
Nick Cave & Bad Seeds - No More Shall We Part
Norah Jones - Feels Like Home
Led Zeppelin - I
Led Zeppelin - II
Led Zeppelin - III
Led Zeppelin - IV
Led Zeppelin - Houses Of The Holy
Pixies - Surfer Rosa
Pixies - Bossanova
m.fl.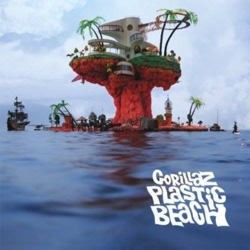 7" med Elektronisk, Dub, Instrumental Hip Hop
af Andreas 10. december 2015
Xoki & Hieronymus – Deep Recall
LCD Soundsystem – Give It Up
Ohoi! – Ohoi!
Vernon Maytone / Tapes – Old Pan Sound
Alpha Steppa Meets Alpha & Omega – Highest Grade
Sixtoo – Next
Gorillaz – Kids With Guns / El Mañana
Moodswing9 – The Den / In The Pines
DJ Shadow – Dark Days
Sixtoo & Norsola – Homages
Restiform Bodies – I Want What You Want / Recycle America
WhoMadeWho – The Plot / This Train
WhoMadeWho & Mark Lanegan Band – Deep Black Vanishing Train / Below The Cherry Moon
Kraftwerk – Tour De France
m.fl.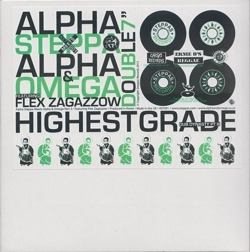 Joy Division mm
af Andreas 10. december 2015
— Joy Division Bootleg LP's —
En samling sjældne bootlegs (live og sessions) i fantastisk stand!
Blandt andet:
From The End To The Beginning (1-sided 7" - Warsaw demo 1977)
Box File (3-LP box of 3 classic bootlegs; 'Komakino' & 'Le Terme' (1980) and 'Warsaw' (demos) - second pressing, mid-80's)
Komakino (live at the Lyceum, 1980 - 'Geebo Geebo Records' pressing)
Warsaw - The Ideal Beginning 12" (80's repress of 'original' unofficial 12")
Russel Club June 13, 1979 (Hawkeye Bootleg, original black vinyl, 1982)
Atmosphere (studio + radio sessions, 1979 - org. ATMOS 104)
An Ideal For Living ('original' UK pirate of the extremely rare Anonymous Records 12")
+
New Order: Radio Order (Live in Stockholm 19.05.1981)
—
…også andet Alternativ/Indie priset (hvis du vil skrive dem på…), bl.a.:
Sex Pistols: Never Mind The Bollocks (UK 12-track, with 11-track sleeve, VS2086, 1977)
The Young Gods: T.V. Sky
The Birthday Party: Mutiny (UK 12")
Before: A Wish Of Life (DK, 1982)
Ton Steine Scherben: Rock In Deutschland Vol. 3 (1982)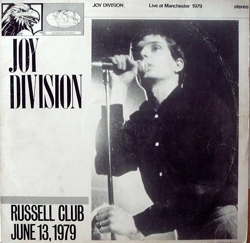 Country på LP
af Andreas 7. december 2015
Lucinda Williams – World Without Tears
Johnny Cash – American VI: Ain't No Grave
Kris Kristofferson – Shake Hands With The Devil
Emmylou Harris – Luxury Liner
Bobbie Gentry – Patchwork
Bobbie Gentry – Local Gentry
Connie Smith - Sings Great Sacred Songs
Loretta Lynn - Lokkin' Good
Brenda Lee – Brenda Lee
Bobbi Martin - Harper Valley P.T.A.
Connie Francis & Hank Williams, Jr. – Sing Great Country Favorites
Tammy Wynette - Stand By Your Man
Tex Ritter – My Kinda Songs
Johnny Cash - Folsom Prison Blues
Kenny Rogers – The Gambler
m.fl.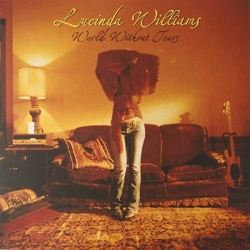 Soul, Funk, Jazz-funk på LP
af Andreas 6. december 2015
Bill Withers – Just As I Am
Uptown Funk Empire – The Empire Strikes Back
Booker T – Evergreen
D'Angelo – Black Messiah
Leon Debouse – A Fine Instrument
Afro Latin Vintage Orchestra – Pulsion
The Sign Of Four – Hammer, Anvil And Stirrup
Michael Jackson – Dangerous
Hannibal Marvin Peterson – The Tribe
Various – French Disco Boogie Sounds (1975-1984)
The Greg Foat Group – Live At The Playboy Club, London
Diggs Duke – The Upper Hand & Other Grand Illusions
Stanton Davis And The Ghetto Mysticism Band – Isis Voyage
Nilo Espinosa – Shaken, Not Stirred
Orgone – Cali Fever
John Uldall – Grand Danois
Otis Redding – The Best Of Otis Redding
m.fl.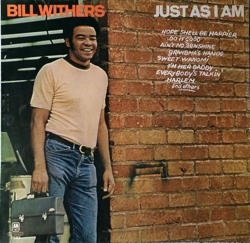 Børnemusik på LP
af Andreas 6. december 2015
Vinterbyøster
Benny E. Andersen, Povl Dissing - Halfdan Rasmussen Børnerim
Lotte Kærså & Græsrødderne – Hjemme I Vores Gade
Lotte Kærså & Græsrødderne – Jeg Har Set Det Selv
Bjarne Jes Hansen – Sange For Børn Og Andre Mennesker 2
Mussebakke By
Peter Pan (Dansk Disney)
Aristocats (Dansk Disney)
Junglebogen (Dansk Disney)
Robin Hood (Dansk Disney)
Tom McEwan Og Jess Ingerslev – Tom & Jess
Här Kommer Pippi Långstrump
Folk Og Røvere I Kardemomme By
Cæsar, Povl Dissing, Per Dich m.fl. – Lille Trine Trille Og Tigrene
Povl Dissing, Freddy Fræk, Cæsar – Skorstensfejeren gik en tur
Wilhelm Hauff – Den Lille Muk
m.fl.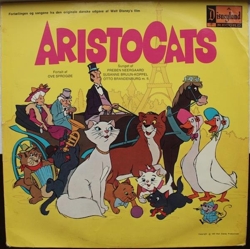 Fabriks ny vinyl
af Andreas 2. december 2015
Vi er begyndt at bestille fabriksnye LP'er hjem. Vi har allerede en del stående, og har i dag føjet følgende titler til udvalget (de fleste af dem er 180g):
Amy Winehouse – Back To Black
Nirvana - Unplugged In New York
Nirvana - Bleach
Tom Waits - Blood Money
Tom Waits - Alice
Marvin Gaye - Trouble Man
Sharon Jones & the Dap-kings - Soul Time
Love - Da Capo
Love - Love
Jimi Hendrix Band Of Gypsys
Marc Moulin - Placebo Years (1971-1974)
Marc Moulin - Sam Suffy
Placebo - 1973
Placebo - Placebo
Guru – Jazzmatazz Volume 1
John Mayer Continuum
The Prodigy - Experience
The Prodigy – Music For The Jilted Generation
Nick Cave - Lawless (Soundtrack)
Lou Reed – Transformer
Nina Simone - Emergency Ward!
Michael Jackson - Bad (Remastered)
Michael Jackson - Dangerous
Michael Jackson - Off The Wall
Michael Jackson - Thriller
Bob Dylan - Freewheelin'
Bob Dylan – The Times They Are A-Changin'
Sly and the Family Stone - Fresh
Tricky - Maxinquaye
Pixies – Best Of Pixies (Wave Of Mutilation)
Pixies - Come On Pilgrim
Pixies - Trompe Le Monde
Tower Of Power - Bump City
Zapp - Zapp
Leonard Cohen:
– Live In London
- Death Of A Ladies Man
- Recent Songs
- Songs Of Love And Hate
- Songs of Leonard Cohen
- Ten New Songs
- New Skins For The Old Ceremony